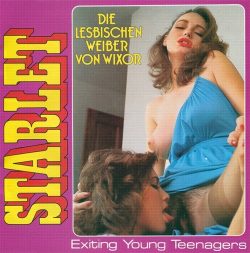 Die Lesbischen Weiber von Wixor. Starlet 743. Starlet Film. Saturn-Verlags GmbH. Color sex film, featuring Anna Ventura and Jacqueline Lorians. US produced, German published.
Sexy Girls, Skinny, Hot Body, Bedroom Settings, Hairy Pussy, Lesbian Sex.
Film footage was published in US as "Golden Girls 23 – Lady Talk". With audio.
Size: 50.6Mb
Type: avi
Duration: 00:05:32
Resolution: 818 x 542