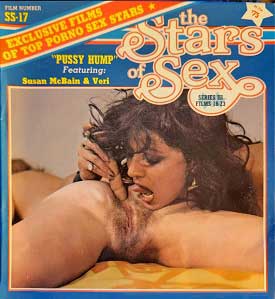 HD The Stars of Sex 17 – Pussy Hump. US produced lesbian sex themed film, featuring Suzanne McBain and Veri Knotty.
The Stars of Sex 8mm hardcore sex loop series. Twosome Sex (2f).
Sexy mature girls, Blonde, Brunette, Busty, Sexy ass, Hot body, Hairy pussy, Bedroom settings, Sex toys, Lesbian sex.
Size: 83.1Mb
Type: mp4
Duration: 00:01:53
Resolution: 1280 x 960