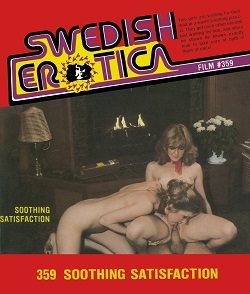 Swedish Erotica 359 – Soothing Satisfaction. US produced Swedish Erotica 8mm color sex film, featuring Hillary Summers, Lysa Thatcher and Paul Thomas. Threesome sex (2f, m).
Sexy girls, Blonde, Small tits, Hot body, Living room settings, Hairy pussy, Blowjob, Straight sex, Anal, Facial.
Two versions available.
Two girls are waiting for their man in a warm soothing jacuzzi. They get each other excited just waiting for him, and when he shows he knows exactly how to take care of both of them at once!.
Size: 132Mb
Type: mp4
Duration: 00:13:09
Resolution: 640 x 480
Size: 220Mb
Type: avi
Duration: 00:16:16
Resolution: 854 x 480