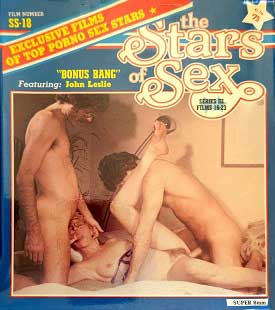 The Stars of Sex 18 – Bonus Bang. Exclusive films of top porno sex stars.
US produced 8mm color sex loop, featuring Juliet Anderson, John Leslie and unknown male.
Threesome sex, Sexy mature girl, Secretary, Blonde, Hot body, Hairy pussy, Blowjob, Straight sex, Cum-shot.
18 Bonus Bang. John Leslie and his business partner get their secretary drunk and escort her home.
They strip the meek girl to reveal a pair of firm, sensitive tits and a beautiful tight ass.
She sucks both hard cocks and submits to John's joint reaming her pussy. Both guys dump a wad of hot cum on her quivering body!
Size: 140Mb
Type: mp4
Duration: 00:05:44
Resolution: 768 x 576