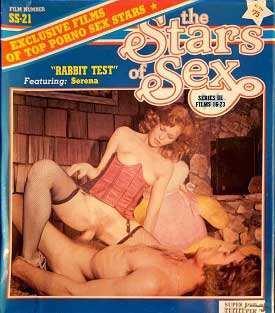 The Stars Of Sex – Rabbit Test. Film Number SS-21. Series III.
Exclusive Films of Top Porno Sex Stars! The top names in sex!. Featuring Serena and Mike Ranger. U.S.A., 1970s.
Twosome sex (1 girl – 1 guy). Sexy girl, Skinny, Hot body, Sexy ass, Hairy pussy, Blowjob, Straight, Facial.
* Second version: Rabbit Test
Size: 95.6Mb
Type: mp4
Duration: 00:03:16
Resolution: 768 x 576