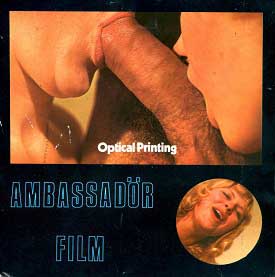 Ambassador Film 706 – Hotel Sex.
Classic super color sex film, with audio. Greek filmed, Denmark published, 1970s. Threesome sex (2 girls – 1 guy).
Sexy girls, Hotel set, Skinny, Hot body, Small tits, Hairy pussy, Pussy licking, Blowjob, Sexy ass, Straight sex, Facial.
* First posted as: Unknown Danish loop
706 Hotel Sex. Two blonde teenagers on holiday on the island of Rhodos need more than just sunshine and wine.
They attract their waiter to their room – where they suck and lick every iota of strength from his cock.
Really dazzling close- ups here, too.
Size: 201Mb
Type: mp4
Duration: 00:11:01
Resolution: 768 x 576
Size: 388Mb
Type: mp4
Duration: 00:12:48
Resolution: 768 x 576