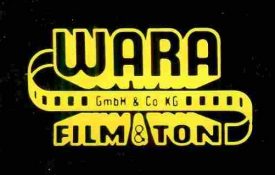 Wara – Leather Trap (unknown number). Published as Wara Video 1242 Schwarze Herrin / Leather Trap.
Germany published super 8mm hardcore sex loop, with audio. Bondage. Wara 8mm color sex loop. 150 Meter Color Super 8. Wara Film & Ton GmbH series, related to CD-Film.
Twosome sex, fetish, uniform, leather costume, sexy girls, black model, brunette, skinny, hot body, hairy pussy, light bondage, sexy ass, blowjob, hardcore sex, facial.
ID by Maximus
Size: 27.1 Mb
Type: mp4
Duration: 00:03:08
Resolution: 640 x 480