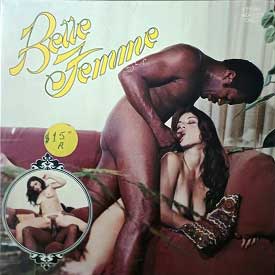 Belle Femme 1 – Embrace. Classic 8mm vintage color sex loop, featuring unknown girl (Candida Royalle lookalike) and Jonathon Younger.
Belle Femme The Finest French Pornography – Exciting VIVID Color – Explicit Sexual Acts. U.S. produced and published.
Twosome sex, Interracial, Sexy girl, Brunette, Hot body, Skinny, Hairy pussy, Blowjob, Straight sex, Facial.
* Magazine scans part of: Gourmet Special 20 – Super Film Review
1 Embrace. A Euro-sex mag wets Laura's hot hole and she consumes her black beau's throbbing cock until her mouth is sore and her pussy is dripping cream!
Size: 164Mb
Type: mp4
Duration: 00:09:11
Resolution: 768 x 576