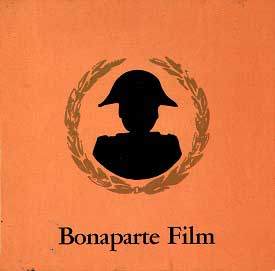 Bonaparte Film – Das Hotel. Threesome sex (1 girl – 2 guys).
Bonaparte Films by Topsy Forlaget, Super 8 color 8mm, Denmark 1970s.
Hotel settings, Sexy girl, Brunette, Hairy pussy, Blowjob, Pussy licking, Sex from behind, Straight, Cum-shots.

Das Hotel
. Two men leave a bar with an attractive girl. All three of them are half drunk and decide to go to an hotel for a cosy time.
It appears that the girl is both passionate and very demanding. Without difficulty she keeps both men aglow, and in turn they both enjoy her wet, warm cunt.
The film ends with the girl being fucked from behind by the one man, while the other sends streams of sperm over her.
Size: 271Mb
Type: mp4
Duration: 00:10:46
Resolution: 768 x 576