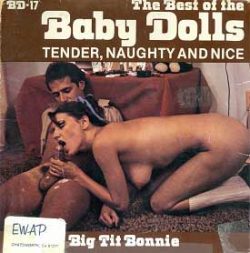 Baby Dolls 17 – Big Tit Bonnie. Tender, Naughty & Nice. Twosome Sex (f, m).
The best of the Baby Dolls. US produced 8mm color sex film, featuring Laurie Landers and unknown guy.
Sexy girl, Brunette, Hot body, Big tits, Living room settings, Shaved pussy, Sexy ass, Blowjob, Straight sex, Facial.