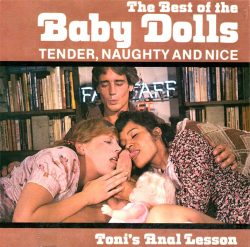 Baby Dolls 12 – Toni's Anal Lesson. Tender, Naughty and Nice. US produced 8mm hardcore sex film, featuring Irene Best, unknown girl and Johnny Hardin.
Classic, 8mm sex film, Threesome sex, Sexy girls, Oriental model, Hot body, Skinny, Blonde, Brunette, Hairy pussy, Blowjob, Sex from behind, Anal sex, Straight, Facial.
Female ID by motorock.
Size: 182Mb
Type: mp4
Duration: 00:08:51
Resolution: 768 x 576