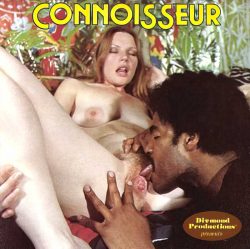 Connois Seur Film 23 – Sucking Off. Connoisseur hardcore sex series, published by Diamond Collection.
Classic regular 8mm hardcore sex film. US produced and published.
Twosome sex, Sexy girl, Interracial, Big tits, Bedroom settings, Hairy pussy, Blowjob, Big cock, Straight sex, Facial.
Featuring unknown white girl and Jonathon Younger. Male ID by: Ajit Parkash.