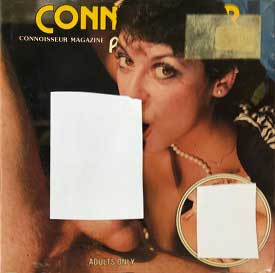 Connoisseur Film 13 – Engaged. Featuring unknown girl and Jesse Adams.
ConnoisSeur 8mm color hardcore sex film, published by Diamond Collection. U.S.A. produced 1980s.
Twosome sex (1 girl – 1 guy). Brunette girl, Mature, Busty, Big tits, Bedroom settings, Hairy pussy, Blowjob, Pussy licking, Straight sex, Facial. .

#13
Engaged
. Maria had been given just forty eight hours to leave the country unless she could find a husband! But she was such a shy girl.
How could she possibly learn the necessary things to please a man? Well, she knew the boy in the next apartment, but could he teach her anything?
There was only way to find out. First she undid her zipper…
Size: 168Mb
Type: mp4
Duration: 00:07:36
Resolution: 768 x 576