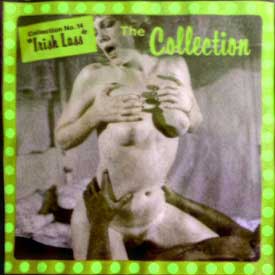 Collection Film 14 – Irish Lass.
Collection super 8mm color sex film. US produced and published. Unknown cast.
Classic, 8mm sex film, Twosome sex, Interracial, Mature girl, Blonde, Big tits, Bedroom settings, Blowjob, Straight sex.
14 Irish Lass. The luck o' the Irish! Meet Kelly, a soft-spoken Irish lass who turns out to be, pardon the expression, a sleeper!
A "sleeper" in the sense that her most comfortable position is on her back!
Her milky white skin is perfect contrast to her big, black boy friend who puts it to her 'till she screams with joy.
Size: 155Mb
Type: mp4
Duration: 00:09:57
Resolution: 768 x 576
Size: 243Mb
Type: mp4
Duration: 00:10:00
Resolution: 768 x 576