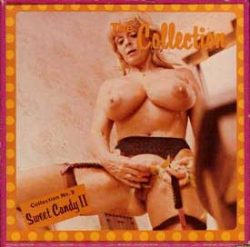 Collection Film 2 – Candy 2. Collection 8mm loop film, featuring unknown male and Candy Samples. U.S.A.
Twosome sex, Sexy mature girl, Blonde, Big tits, Busty, Hairy pussy, Bedroom sex, Blowjob, Straight sex, Facial.
* First part: Candy 1
#2 Candy 2. Mature? Earthy? What makes Candy so damn appealing?
It's not just her two gorgeously large breasts or her fully developed and womanly body.
Perhaps it's her years of sexual experience that reflects her ability to so completely satisfy her man – which she does here with artistry and vigor!.
Size: 149Mb
Type: mp4
Duration: 00:08:22
Resolution: 768 x 576
Size: 132Mb
Type: mp4
Duration: 00:07:14
Resolution: 768 x 576
Size: 219Mb
Type: mp4
Duration: 00:09:54
Resolution: 768 x 576