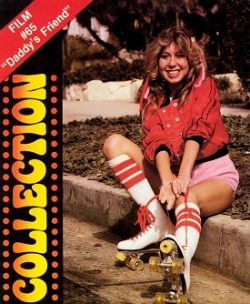 Collection Film 65 – Daddy's Friend. Collection 8mm hardcore sex loop, featuring Tawny Pearl and Mike Ranger. Color. Twosome sex.
Classic, 8mm sex film, Sexy girl, Hot body, Skinny, Small tits, Hairy pussy, Sexy ass, Anal sex, Blowjob, Hardcore, Facial.
Previous version: Collection Film 65
#65 Collection Film 65. She's as cute as a bug's ear as she skates around the house wiggling her cute little ass in front of Dad's house guest.
She innocently says "lets play", and they both know exactly what she means.
In the end, she gets it in the end — but then he also gets it in her mouth and all over her face!
Size: 128Mb
Type: mp4
Duration: 00:07:41
Resolution: 720 x 480