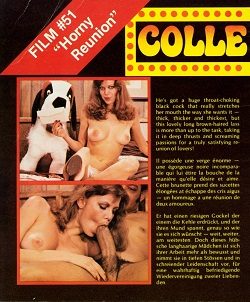 Collection Film 51 – Horny Reunion. Collection vintage sex loop series, featuring Samantha Rogers and Smokey. US produced 8mm hardcore sex film. Interracial sex (wf, bm).
Twosome sex, Sexy girl, Hot body, Living room settings, Hairy pussy, Skinny, Blowjob, Big cock, Straight sex, Facial.
He's got a huge throat-choking black cock that really stretches her mouth the way she wants it thick, thicker and thickest, but this lovely long brown-haired lass is more than up to the task, taking it in deep thrusts and screaming passions for a truly satisfying re-union of lovers!
Size: 113Mb
Type: mp4
Duration: 00:07:28
Resolution: 854 x 480