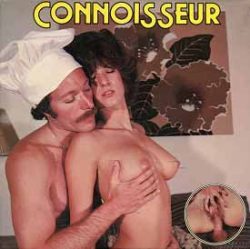 HD Connois Seur Film 3 – French Chef. Classic U.S.A. produced 8mm vintage sex loop
Connoisseur, by Diamond Collection. Featuring T.J. Carson and John Seeman. 1980s.
Twosome sex, Chef, Kitchen settings, Sexy girl, Brunette, Skinny, Hairy pussy, Sexy ass, Blowjob, Straight sex, Facial.
* Previous version: French Chef
#3 French Chef. Pierre is a gourmand, a man who will partake of only the finest.
The finest food; the finest treasures. And Karima is the finest! A meal to be enjoyed at leisure.
First he samples her best known dishes, then he goes into unexplored regions.
She has been seasoned perfectly and he would be remiss as a chef if he didn't know just what needed his stuffing.
Size: 223Mb
Type: mp4
Duration: 00:07:49
Resolution: 1024 x 768