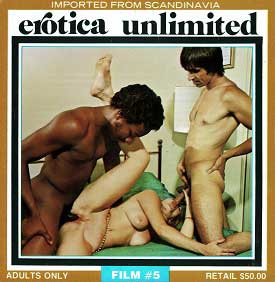 Erotica Unlimited Film 5.
Erotica Unlimited Adults Only. U.S.A. produced classic 8mm sex loop, 1970s.
Threesome sex (1 girls – 2 guys). Sexy blonde girl, Mature, Big tits, Hot body, Hairy pussy, Interracial sex, Blowjob, Straight sex, Facial.
Erotica Unlimited Film 5. A farout orgy shapes up as a chick in bed imagines she's making it simultaneously with two men and magically they appear.
Three-way action like never before!
Size: 290Mb
Type: mp4
Duration: 00:09:59
Resolution: 960 x 720