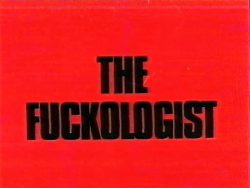 Expo Film 77 – The Fuckologist. Danish classic 8mm color sex loop, by Color Climax.
Expo film. 1977. Featuring Brigit and Ulla. Threesome sex (2 girls – 1 guy).
Doctor, Nurse outfit, Sexy girls, Shaved pussy, Blowjob, Pussy licking, Sex toys, Fucking machine, Blowjob, Straight sex, Facial.
* Loop footage also used for: Swedish Erotica 151 – The Sexologist (US version).
#77 The Fuckologist. Before gynecologist Doctor Holm receives his next patient, he is given a quick blow job by his at-tractive nurse.
When it's Annette's turn for consultation, she explains to the doctor that she is having problems with her narrow cunt, only because she has heard about his new fucking machine.
After an examination the machine is installed in front of her shaven cunt. The machine does its job very well, perhaps too well! But that's by no means all there is!
Size: 158Mb
Type: mp4
Duration: 00:08:03
Resolution: 854 x 480