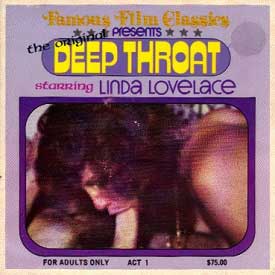 HD Famous Film Classics presents Deep Throat – Act 1.
Famous Film loop series, featuring Dolly Sharp and Linda Lovelace. USA produced, 1972.
Living room settings, Sexy girls, Skinny, Sexy ass, Shaved pussy, Hairy, Blowjob, Deep throat, Anal sex, Facial.
* Footage is part of adult feature film "Deep Throat (1972)".
Size: 600Mb
Type: mp4
Duration: 00:08:16
Resolution: 1920 x 1080