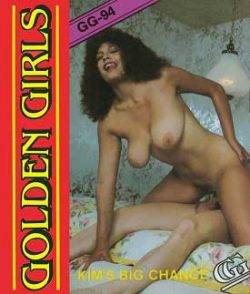 HD Golden Girls 94 – Kim's Big Chance. U.S.A. produced, 1982.
Golden Girls Classic color sex film, featuring Tina Marie and Kevin James.
Twosome sex (f, m). Sexy girl, Brunette, Big tits, Busty, Hot body, Bath, Hairy pussy, Blowjob, Pussy licking, Straight sex, Facial.
#94 KIM'S BIG CHANCE. Kim is an aspiring star.
She wants to make a porn movie in the worst way.
When Frank who makes movies, shows up. she shows him how well she can act.
Size: 331Mb
Type: mp4
Duration: 00:09:45
Resolution: 1024 x 768