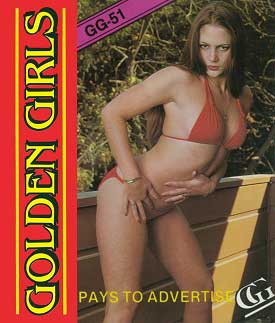 HD Golden Girls 51 – Pay to Advertise.
Classic regular 8mm hardcore sex film, featuring Suki and Jeff Conrad. US published, 1981.
Classic, 8mm sex film, Sexy girl, Hairy pussy, Blowjob, Sexy ass, Blowjob, Pussy licking, Straight sex, Facial.
* Magazine scans part of: Golden Girls 11
51 Pay to Advertise.
Lorie learns the true value of advertising when she lays her luscious, well formed body in full view of Shelby's eaager eyes.
Size: 187Mb
Type: mp4
Duration: 00:08:29
Resolution: 768 x 576
Size: 332Mb
Type: mp4
Duration: 00:08:32
Resolution: 1024 x 768