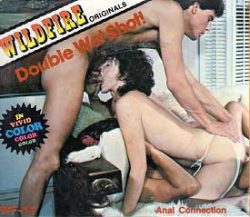 Wildfire 14 – Anal Connection. Classic 8mm hardcore sex loop, featuring Mandy Ashley, Johnny Hardin and Richard Pacheco.
Wildfire Originals. In VIVID color. U.S.A. produced 8mm regular color sex film.
Threesome sex (1 girl – 2 guys). Mature girl, Brunette, Skinny, Small tits, Hairy pussy, Sexy ass, Sex from behind, Anal sex, Straight, Facial.
#14 Anal Connection. A disciple of Satan conjures up to male sex servants.
They do anything she commands. They fuck her ass so deep, she almost chokes.
Size: 164Mb
Type: mp4
Duration: 00:08:08
Resolution: 768 x 576