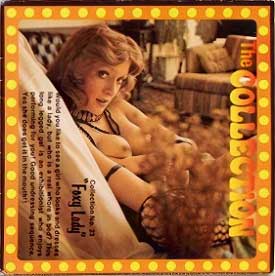 Collection Film 23 – Foxy Lady. Classic Collection Film 8mm sex loop series.
US produced and published film. Twosome sex, Mature girl, Hot body, Hairy pussy, Blowjob, Straight sex, Facial.
* Previous version: Foxy Lady
23 Foxy Lady. From the looks of her snooty manner, you'd think she's an iceberg.
But when she undresses slow and sexy she can make you go from cold to hot in a matter of seconds.
This foxy lady is only cool on the surface, but the other nine-tenths is very much a sexual person — from head to toe a lady — a whore in bed!
Size: 173Mb
Type: mp4
Duration: 00:10:32
Resolution: 768 x 576