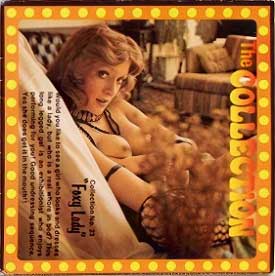 Collection Film 23 – Foxy Lady.
Collection Film 8mm hardcore sex film. US published, 1970s.
Twosome sex, Sexy girl, Mature, Brunette, Small tits, Hot body, Hairy pussy, Blowjob, Straight sex, Facial.
* Second version: Foxy Lady
23 Foxy Lady. A teaser-pleased From the looks of her snooty manner, you'd think she's an iceberg.
But when she undresses slow and sexy she can make you go from cold to hot in a matter of seconds.
This foxy lady is only cool on the surface, but the other nine-tenths is very much a sexual person — from head to toe a lady — a whore in bed!
Size: 181Mb
Type: mp4
Duration: 00:06:39
Resolution: 768 x 576