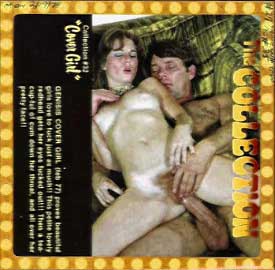 Collection Film 32 – Cover Girl. Twosome Sex (f, m).
Classic 8mm color sex film, featuring Tarri Micas and unknown guy. US produced sex loop.
Sexy girl, Skinny, Small tits, Hot body, Bedroom sex, Blowjob, Straight sex, Facial.
32 Cover Girl. Even a Cover Girl has her moments of flaming passion, and when this petite red-head wants it, she gets it!
Her tight little red cunt gets fucked by her lovers rigid tool, but the action isn't quite enough until she takes him into her mouth in one of the best cum-pleasing climaxes ever filmed.
Size: 113Mb
Type: mp4
Duration: 00:09:06
Resolution: 768 x 576
Size: 216Mb
Type: mp4
Duration: 00:09:53
Resolution: 768 x 576