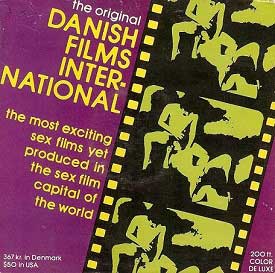 Danish International 34 – Harry & The Maid. Danish Int'l.
Classic US 8mm color sex film, featuring Elethia Lewis, Georgina Spelvin (non-sex) and Harry Reems. US produced, 1973.
Maid, Sexy girls, Mature, Hot body, Bedroom settings, Hairy pussy, Straight sex, Interracial.
* AKA Danish International Productions 34 / 334 and Friends & Lovers FL 108.
* Loop footage part of Spikey's Magic Wand (1973).
Size: 208Mb
Type: mp4
Duration: 00:08:59
Resolution: 768 x 576
Size: 343Mb
Type: mp4
Duration: 00:09:09
Resolution: 960 x 720