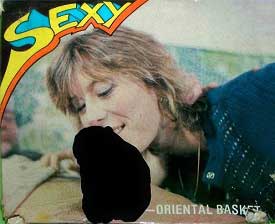 Sexy Films 2 – Oriental Basket. U.S.A. produced 8mm hardcore sex loop, 1970s.
Twosome sex (1 girl – 1 guy). Featuring unknown girl and Richard Bolla.
Sexy girl, Skinny, Sexy lingerie, Sexy ass, Hairy pussy, Blowjob, Sex from behind, Straight sex, Facial.
* Second version Fuck Me Johnny
* First posted as: Oriental Basket
2 Oriental Basket. A young couple buy a new hanging chair and decide to try it out.
Soon they find a lot more ways to use it then to just sit in it.
They perform all sorts of sexual acrobatics.
Size: 73.3Mb
Type: mp4
Duration: 00:05:03
Resolution: 768 x 576