WordPress database error: [Table './admin_kent/wp_postmeta' is marked as crashed and last (automatic?) repair failed]
SELECT post_id, meta_key, meta_value FROM wp_postmeta WHERE post_id IN (206699,206698,206697,206700) ORDER BY meta_id ASC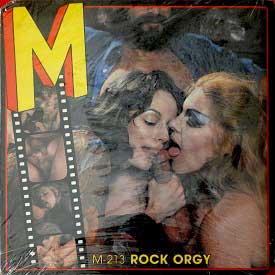 M Series 213 – Rock Orgy. U.S.A. produced, late 1970s.
M Series, Classic 8mm group sex loop, featuring Bonnie Holiday, Cris Cassidy, Crystal Dawn, Bob Bernharding, Jack Shute and Michael Morrison.
Group sex, Sexy girls, Mature, Hot body, Skinny, Hairy pussy, Blowjob, Anal sex, Double penetration, Straight, Facial.
* AKA Comet-Film 3 (same version)
213 Rock Orgy. Rocking out in a recording studio can be hard work. The band takes time out for a hard fuck.
Everyone gets thoroughly sucked, and one guy cums like a geyser. While two of the girls tangle tongues and twats, the other takes on three guys simultaneously.
Size: 224Mb
Type: mp4
Duration: 00:13:15
Resolution: 768 x 576