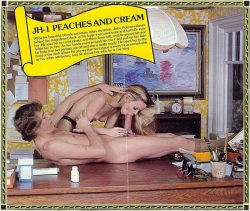 John Holmes JH 1 – Peaches And Cream. John Holmes International 8mm hardcore sex film, featuring Amber Hunt and John Holmes.
US produced and published classic sex loop. Twosome sex (f, m).
Classic, 8mm sex film, Sexy girl, Blonde, Small tits, Sexy body, Hairy pussy, Blowjob, Big cock, Straight sex, Facial.
Female ID by walris.