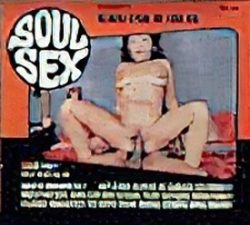 Soul Sex 4 – Black Stud In Chains. Soul Sex 8mm color sex film footage. US produced sex film.
Featuring unknown black girl and unknown black guy.
Classic, 8mm sex film, Black model, Mature, Hairy pussy, Pussy licking, Blowjob, Sexy ass, Straight sex, Facial.
EROCOLOR Reg. 8mm – 46.7 meter. Erotic Dynamite!… Up-close scenes of daring intimacy!
Penetration, oral and sexual play beyond imagining! Filmed sequences so vivid your home screen will throb!.
Size: 172Mb
Type: mp4
Duration: 00:10:23
Resolution: 768 x 576